Restaurant staff at Donald Trump's Washington hotel have revealed the bizarre, secret rules of serving the ex-president and his "crazy VIP list", including a seven-step Diet Coke pour process, making sure he heard the "pop" on the ketchup bottle being opened and ensuring he always has the biggest steak at the table.
From front-of-house managers being forced to dress like "Fox News anchors", to bartenders making $100,000 in salary and tips, to suppliers deliberately selling the chef rotten vegetables and Hispanic kitchen staff being rejected by family and friends, life at The Trump International Hotel in DC wasn't easy.
Current and ex staff at the BLT Prime restaurant in the Pennsylvania Avenue hotel have lifted the lid on four-years of "catering to the right wing elite", in a new expose from The Washingtonian.
In a copy of the 'Standard Operating Procedure' given to new staff, the former commander-in-chiefmust be seated at the centrally located Table 72 before "discreetly" offering the 'germ-phobic' guest hand-sanitizer, even before the arrival of the pandemic.
The waiter must then carry out a seven-step Diet Coke pouring process complete with four photo exhibits, including where to place your hands on the bottle and bottle-opener and never opening it unless in front of him.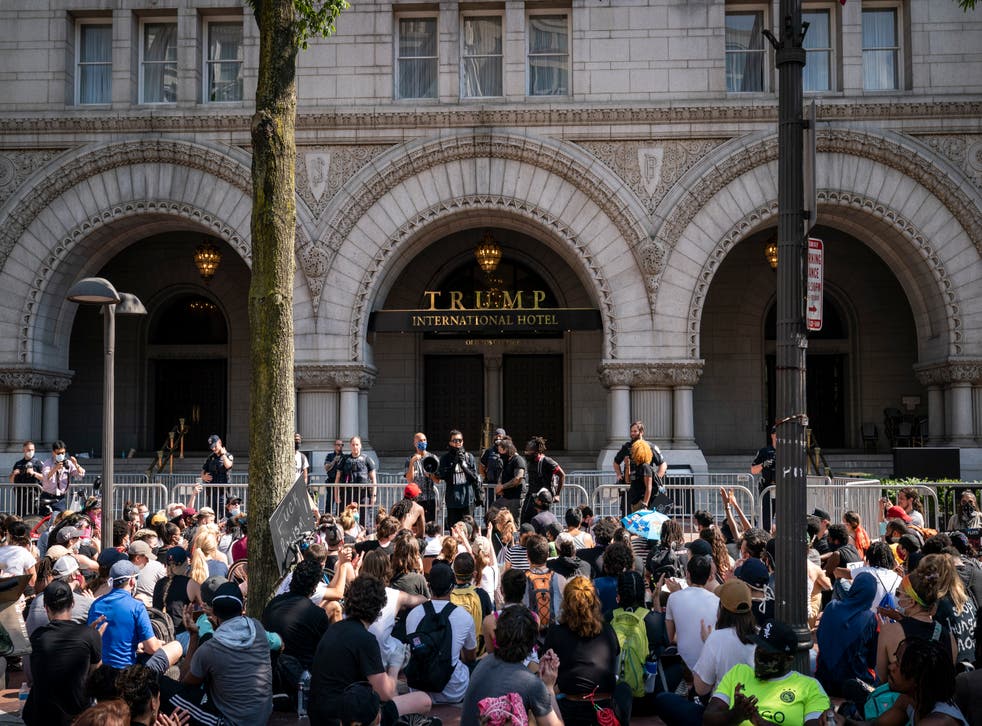 Trump must then be served the same meal each time: shrimp cocktail, made with especially large crustaceans imported just for him, a well-done steak, which must be bigger than any other customer's, and fries.
He must hear the "pop" of the mini bottle of ketchup being opened, or would send it back.
ormer executive chef Bill Williamson told The Washingtonian how staff once got into trouble when a customer appeared to have a larger steak, forcing the chef to custom order 40-ounce tomahawks that were reserved just for the VIP.
"It was the same steak. Both well done. Maybe it was a half ounce bigger or something, I don't know," he said. 
Working at the BLT was like watching a 'who's who's' of Trump allies, from White House official Kellyanne Conway, who preferred a booth in the back, to Florida congressman Matt Gaetz who liked to take selfies with fans, to Trump lawyer Rudy Giuliani, who ate there so often that staff made him a plaque that read: "RUDOLPH W. GIULIANI PRIVATE OFFICE."
Source: independent.co.uk
SUPPORT OUR CHANNELS:
Please help support alternative media. We follow the truth, wherever it leads. We reject absolutely big-tech and the narrow, dogmatic views of MSM. Although we are new to the arena, the MSM and its watchdogs–Snopes, Media Matters, Politifact, etc.–have waged war on us. We need your help to thrive, so that we can present important, unique news not found elsewhere. If you appreciate this content, please link to it across your social media feeds to help us grow. Thank you.